Von unseren Freund_innen von Houston Anarchist Black Cross:
https://houstonabc.wordpress.com/queer-prisoner-solidarity/
… die Personen auf dieser Liste erhalten nicht viel Post und würden sich wahnsinnig über Brieffreund_innen freuen…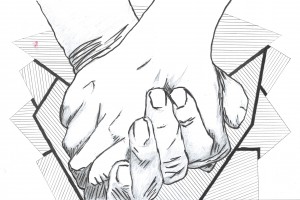 Dieser Artkel von The Guardian beschreibt die besonders prekäre und gefährliche Situation von Transgender-Gefangenen in den USA. (23.03.2016)
Queer Prisoner Pen Pals
Houston Anarchist Black Cross will have a focus on and do solidarity work with queer prisoners. We use queer to encompass gay, lesbian, bisexual, pansexual, queer, asexual, transgender, intersex, gender queer, gender variant, gender fluid, questioning, as well as the infinite possibilities of identities outside of heteronormativity.
Queer prisoner solidarity work is vital to us as queers and allies on the outside. We live in a homophobic/transphobic society that forces queer youth from their homes at astronomical rates. A society that makes it less likely to get hired if one's gender identity does not match what is stated on their ID. A society that produced a national gay rights movement that blatantly ignores the needs of trans people, poor people, people of color, undocumented immigrants, and HIV positive people within the queer "community." We recognize that most prisoners who are queer have been incarcerated for finding means of survival or means of comfort in a world so violent and hateful towards them. One of the many reasons we want to see the end to all prisons is because of the despicable disproportionate rate that queer people are imprisoned.
Our group is just beginning and our numbers are small, so there will be very real limitations to what we can do for the hundreds of queer prisoners in the Gulf Coast. However, we hope to make meaningful connections with people on the inside by providing useful and entertaining literature and building relationships through letters.
Below are prisoners who have written us in search of pen pals. Please read their bios and drop a line to someone if you you're interested.
Michael Cain de Loach
Michael Louis Cane DeLoach
#1741866
Robertson Unit
12071 F.M. 3522
Abilene, TX 79601
My name is Michael, I'm 31 years old from South Houston. I'm bisexual, I like mostly transsexuals, or really, anyone who has the time to write. All I'm looking for is some conversation. I'm serving 40 years for murder and have been locked up for five years. I like to draw and tattoo and write poetry and short stories. I'm into open-minded people who don't judge me by my appearance or my crime. I know I'm a good person with a good heart. I've made a lot of mistakes, however, I try to stay optimistic. Well, hopefully someone reads this, sees my picture and feels a connection and would like to correspond with me. I'm currently in segregation and have been for about 4 years. It's kinda lonely back here. I could use some good conversation with a good person. I'm not looking for any handouts, only a friend to help me emotionally and mentally get through this hell I'm in. Alright, I hope to hear from someone soon and I pray this gets to everyone in good health and high spirits.
Brian Neal Carlson #1609493
Robertson Unit
1207 FM 3522
Abilene, TX 79601
I love to write & draw & deffantly tattoo, I'm looking for a pen-pal, who is fun, outgoing, not scared to reach out, willing to voice their opinions, I'm 27 now my DOB is 2-14-87, I'm open to trying New sex, I'm male white, 6'1′ Height blue eyes, athletic fit body type 170 pounds, I dont write to anyone buy mom & bro, I don't mind trangenders, queer, bi, lesbians your all welcome 🙂 Write soon…
William Dunn
William Dunn
#1583369
Connally Unit
899 FM 632
Kenedy, TX 78119
Age: 28
Ethnicity: African American
Religion: Buddhism (Zen)
Projected release date: 6/6/2018
We live in a information age. Technology makes it so accessible to find things out, Therefore, I will not lie to you. Currently I have completed six and a half years on a requested ten years, toward parole eligibility. Due to these circumstances, I am seeking friendship bases. Of course, longer establishments will be a blessing. However, I would never place such a seemingly obstacle situation on anyone. My goal is to learn new things through the power of networking.
What can I learn from you?
Wesley Lee Johnson
Wesley Johnson #324059
Robertson Unit
12071 FM 3522
Abilene, TX 79601
Age: 50
Nationality: Afro-American with a trace of native american & Anglo
Prison Sentence: Life
Hobbies: Prison is a place which limits one's growth because there is sameness to each day once you've done so much time, so I am a man of many interest & skills because I don't limit my range of my application to knowing.
Music: jazz of any sort is like the various taste of wine when I am riding alone; love songs from all categories is like a message when I write poetry & philosophy; everything else when we're being one with each other.
Interest in you: your securities & insecurities along with your friendship & response. An open mind.
Shawn Jordan
Shawn Jordan
#1577174
Roach Unit
15845 FM 164
Childress, TX 79201
My name is Shawn, I am 38 years old, Caucasian, male. I am looking for friends, pen pals, people to be in my life for the long run. Hope to find someone special someday, but true friends are a special gift in and of themselves. I am a compassionate, loyal, fun-loving guy. I love to laugh, make others smile as well. I am locked up for something I did not do. I know who I am and am happy to be me. A person's age, sex, sexual preference or race are not factors for me. I am open-minded and have experienced different lifestyles and am accepting of others' lifestyles. I am 155 pounds, 5'7.5″ with an athletic build, full head of hair and hazel eyes. I love the outdoors, horses, fishing and all kinds of music. I am a real cowboy who likes to rock-n-roll. Into motorcycles as well. If I sound like someone you would like to know, let me know. I will answer ALL letters. Looking forward to hearing from you! Love and loyalty.
Projected Release Date 5/2016
Devin Joseph
Devin Joseph
#01622024
Roach Unit
15845 FM 164
Childress, TX 79201
Hello, Hi friends, How you doing? Where you been? My name is Devin I'm 36 years old, I am a cancer, born July 21, I'm 6'2" and I weigh 235lbs. I am athletically inclined I am in good health, I am a father of two beautiful daughters ages 11 & 15 yrs old. I like sports, fishing, hanging out with a few friends, I can cook, I love reading all types of material, especially material that will build my knowledge & understanding, I am looking for a friend I can converse with, whether it's someone to talk to, as well as listen, maybe a friendly "hello here and there." I'm single, never married, I'm a pretty laid back type of guy in search of friends, race is not an issue, I'm a very open minded individual, if you would like to send a friendly "Hello," please do so. I will respond back, until then just be yourself & love yourself. "One Love."
Lamars Prince
Lamars Prince
#1272806
Robertson Unit
12071 FM 3522
Abilene, TX 79601-8749
I am 29 Years young, born April 1st 1985. I am five feet seven inches tall, And weigh 185 ibs. My best features are my smile, and smooth light brown skin tone. I am from Houston Tx currently awaiting parole review. For engaging in organized crime. Since my being here I've advance my Education to a collegiate Level w/a Degree in Business. I have a format to start my own business in residential/commercial Electrical wiring. I love Exercising, Listening Tp All kinds of music, And reading anything with a very good story line to it. I play chess as a past time, chess is almost like life. Your every move is calculated it teaches patience. I have a ver nice personality, ver intelligent, Loving, Honest, loyal. I'am a man that accept my mistakes. I don't have a photo at this time but soon as someone contact me I will have copys of my photo's to send to you.
Mack B Yates
Mack B Yates
#353752
Robertson Unit
12071 FM 3522
Abilene, TX 79601-8749
Mack
Single male, B/D August 28, 1957, Virgo, attractive, searching for that special someone (which starts with friendship), who is real, honest, loving, understanding, open-minded, trustworthy, who cares and wants to be cared for.
I'm very real, passionate, intelligent, loving, understanding, honest, a talented artist and open for knowledge and opportunity… as I enjoy learning and experiencing new things and meeting new people, (especially Europeans)… but will answer all, (both men and women).
Love writing, playing chess, sports, etc…
Ernesto Alaniz III
Ernesto Alaniz III
#1818908
Gib Lewis Unit
777 FM 3497
Woodville, TX 75990
I am a 29 year old bisexual man looking for a bi-male/female or a queer, trans or feminine male to get to know and see where it goes. In all my relationships I am the man. I'm 6'2″ tall, black hair, dark brown eyes, tan complected, tattoos and piercings. I weigh 196 pounds. I like to ride horses, go out to clubs, chill with friends and family. I'm not picky about looks. Just want someone who will be honest and open and not judge. My mind and heart are big and have been hurt a lot. I don't play games and wouldn't want to be just a toy for anyone either. I don't have a picture right now. If you want to know more, write back and ask.
Matthew A. Baxter
Matthew A. Baxter
TDCJ #193527
Roach Unit
15845 FM 164
Childress, TX 79201
I'm 29 years old. I'm currently 1 yr and a half into a 30 yr sentence. As of now I see partol in March of 2029. So I am looking for a person who is willing to write for an extent period of yrs. I have very few people how write me on the outside and receive letters few and far in between… So I would like someone who has the time to write and things to talk about, as at times I have lots to say and to get off my mind. I don't mind sharing anything about myself and I'm very open, but will share these things to the person/persons who write me as it will more to talk about!